Mouthguards....use it or lose them!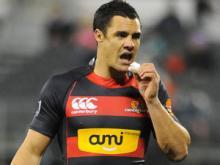 Winter is upon us and so is the rugby season for us and our children. Participants in any sports are vulnerable to facial injuries including severely damaging their teeth. You should be aware that children can get root canals too, which can be necessary after young permanent teeth are broken from an injury. Be sure to make sure you and your children are using the proper safety gear when playing sports to avoid a painful accident and costly trip to the dentist.
According to a study in 2010, sports related ACC dental claims in New Zealand comprised of almost one-quarter of new claims of dental injury each year, and that sports like rugby as well as water sports were associated with greater risk of a sports-related dental injury (Welch et.al 2010). In 1998, it became compulsory for players in all grades of rugby to wear mouthguards during matches, following on from the introduction of this regulation in the under-19 grades in the previous year. This has accounted for a decline in the number of rugby related dental injuries however it has not completely eliminated it. As responsible people we must ensure that we safe guard the participants in sports. Tooth loss incurs a tremendous financial, emotional, and psychological expense. Protect what you have — wear a properly fitted mouthguard.
Mouthguards are a "plastic" appliance, clear or coloured, worn over the upper teeth. They shield the teeth in an impact situation by providing a cushion which gives protection when the jaws are driven hard together. The New Zealand Dental Association recommends a good mouthguard should be of sufficient thickness in the correct areas, resilient, well retained, comfortable, and should not interfere with speaking and breathing.
The NZDA recommends the following:
- always wear a mouthguard when playing contact sports
- a properly fitted, custom made mouthguard offers the best protection
- At Capital Dental you can ask us about the best mouthguard for YOU
REMEMBER a broken tooth is damaged for LIFE
http://www.healthysmiles.org.nz/default,76,common-problems.sm
Covid-19 Traffic Light System
We are open to see patients under the current system, however we need you to do the following:
Answer our Covid-19 questions upon booking and confirming upon arrival
Wear face covering at all times
Sign in our Covid Tracer App
If you are unwell, let us know and we will reschedule your appointment
Call your GP or Healthline at 0800 358 5453