Rethinking how teeth are drilled...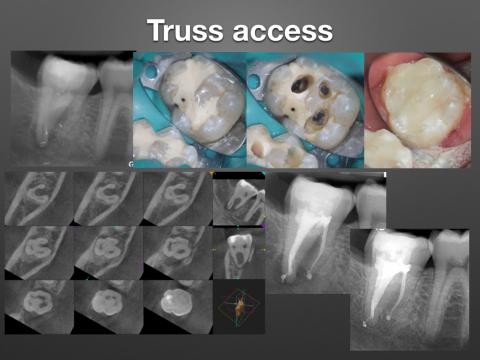 Conservation of tooth structure while doing a root canal treatment is the key to the long term survival of the tooth in the mouth. Many a times I have seen that these access cavities that are created to locate the root canals of the tooth are so big that the tooth is undermined.
A new way of thinking is needed to preserve these teeth requiring root canal treatment and one such way is to create Truss access. Truss access simply means that cavities are created strategically using CBCT information of the tooth and magnification. These accesses are placed above the respective root canals and the instrumentation of the canals are done via these holes.
Covid-19 Traffic Light System
We are open to see patients under the current system, however we need you to do the following:
Answer our Covid-19 questions upon booking and confirming upon arrival
Wear face covering at all times
Sign in our Covid Tracer App
If you are unwell, let us know and we will reschedule your appointment
Call your GP or Healthline at 0800 358 5453