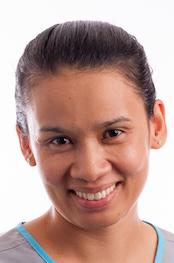 Working with Bing Dental for about 10 years has equipped me with the skills needed to care effectively for my patients. I enjoy talking with and treating all my patients, and especially developing and discussing an individualised treatment plan for them. My style is about putting people at ease and making them as comfortable as possible, not only in a dental chair but throughout their dental journey.
Besides dentistry, I love spending my free time cooking especially Thai food-the dishes from my motherland.
Alert Level 2
We are open for treatments at Alert Level 2. But we need you to do the following.
- Wear face covering
- Sign in on our Covid Tracer App
- Answer our Covid-19 Questionnaire (ask our receptionist)
- If you are unwell let us know, we will reschedule your appointment
- Call your GP or Healthline at 0800 358 5453